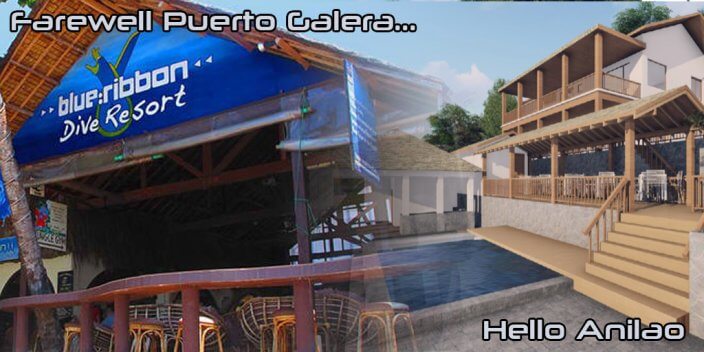 The end of an era is nigh. After a wonderful 8 years in Puerto Galera, Blue Ribbon Dive Resort is packing up and moving to the mainland.
We will be closed from May 15th 2018 in Puerto Galera
We will have a leaving party for our friends in Puerto Galera on the 26th May, 6pm.
We hope to be open on August 1st in Anilao, depending on how construction goes and if there are any hiccups along the way.
Renovations have started, and we are extremely excited about it.
Our website and email and other contacts are all staying the same. We will be updating you with the renovations as they happen.
We would like to thank all of our guests and friends that have made Blue Ribbon what it is, and really hope to see you in our new upgraded premises.
We say our farewell and thanks to the staff that won't be joining us, but you are always welcome for a holiday, and a job if you decide you want to live somewhere new.
Puerto Galera…its been an honor, so long, and thanks for all the fish….